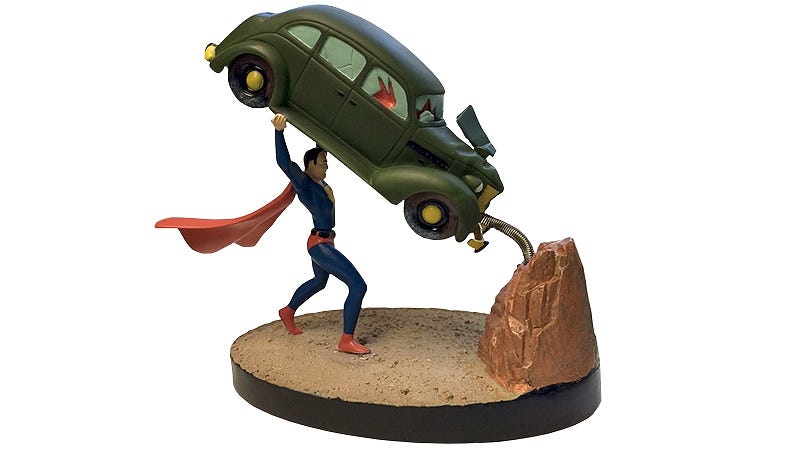 Factory Entertainment calls its line of spring-enhanced collectibles Motion Statues, but that's really just a fancy way to avoid calling them Bobbleheads and dodge a potential lawsuit. It's the same general idea, except that instead of a giant oversized head bouncing around, we have Superman lifting a car in a scene…
Everyone had that favorite, heavy, feather-stuffed pillow that was their not-so-secret weapon during a sleepover battle. But a pillow doesn't come anywhere near being as awesome as Factory Entertainment's new line of Zombie-battling stuffed toys that includes what could be the world's first plush chainsaw.
Sure, it's not the real thing from the show, but hey, when it comes to getting the fancy-ass crown of several Westerosi kings, take what you can get - like this still pretty fancy replica coming from Factory Entertainment.
It's no secret that this past season of Game of Thrones has been rather... rough. But what better way to get over your agony than by snuggling your very own plush Direwolf puppy? These three Stark pets are the pinnacle of Factory Entertainment's brand-new, shockingly adorable Game of Thrones plush line.