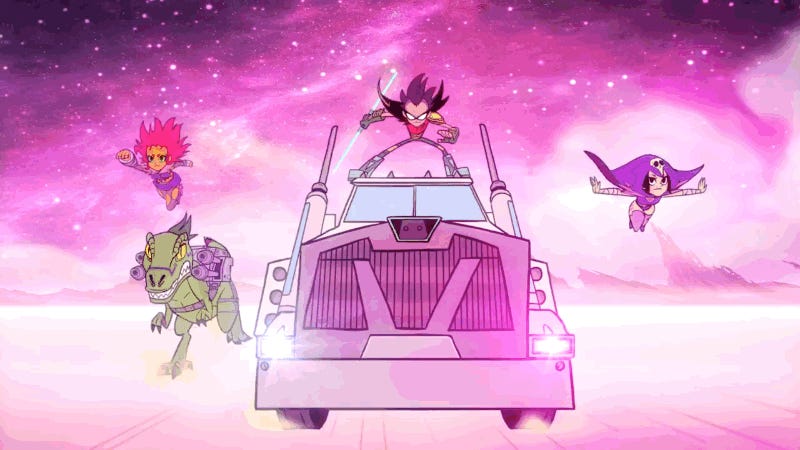 Teen Titans Go! did a four-part series about fighting a dragon who wants to steal Cyborg's favorite song, "The Night Begins to Shine." (Because that is every dragon's secret desire.) Following that story, Cartoon Network released the a music video for that song with the classic premise of "defeating evil with the…
I could not be more excited for the first Disney-Marvel mashup Big Hero 6, coming to theaters this fall. In a new trailer released today at NYC's Comic-Con, we get to see more of the action, backdropped by epic San Fransokyo views and superhero suits that were inspired by visits to real-life robotics labs.
Have you ever thought that Metropolis needed a 21st Century makeover based on the music of emo band Fall Out Boy? If so, then it appears that Image Comics agrees with you. Welcome to Fall Out Toy Works.
Pete Wentz from Fall Out Boy has been having a Cloverfield fangasm, along with some delusions of grandeur. He somehow became convinced that writer Drew Goddard based the entire movie on the band's Infinity on High album. In fact, his story got so extreme that he started saying the movie would sync up with the album,…