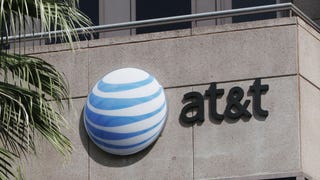 Four years ago, the Federal Trade Commission accused AT&T of throttling the speeds of unlimited data plans. On Thursday, Reuters reported AT&T finally dropped its legal challenge against that complaint—and more broadly, the FTC's ability to protect net neutrality—and is in talks to settle with the agency.
Mankind, in their arrogance, once thought they had conquered their immortal enemy: The scam robocall. Unfortunately, thanks in large part to laziness by cell phone carriers, they've been back with a vengeance in recent years. Internet-powered robocalling systems are making it cheaper and easier than ever to launch…
In an amusing bit of irony, several companies in the United States are being urged by the Federal Trade Commission to remove the "Warranty Void if Removed" stickers and scrap other onerous policies that appear on their products because they are unenforceable garbage.
In January, Uber settled claims by the Federal Trade Commission (FTC) that it misled drivers about how much money they could make on the platform. But in a letter obtained by Gizmodo under the Freedom of Information Act, Uber argued that drivers were fundamentally at fault for earning less than the advertised rates…
Facebook subsidiary Instagram, the Twitter for people who only want to tweet about how hot and rich they are, has long been overrun with paid product endorsements from both genuine celebrities and nebulously influential "influencers"—and so many of them have openly flaunted Federal Trade Commission rules requiring…
Anyone who's spent any considerable amount of time on Tinder knows that, like any service promising random lonely people quick and easy access to a horde of horned-up singles over the Internet, it kind of sucks. It's filled with fake profiles, tries to sell you on premium services, and even if you do meet someone,…
Time and again, we've seen that Dr. Oz peddles garbage cures. So it's no surprise that the government has gone after the company that makes one of his favorite supplements. Today the FTC announced that the people who promoted green coffee extract on his show are being fined $9 million.
In a victory that ought to lower your daily intake of unsolicited emails by 0.7%, U.S. authorities have shut down one of the largest spam rings in the world. The group was known amongst spam fighters as HerbalKing, and, at one point, delivered up to one-third of all spam on the Internet. The global reach of its…