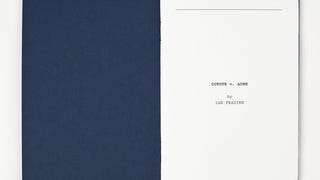 Back in 1990, in an awesome piece for The New Yorker, author Ian Frazier told the—shall we say—little-known story of Wile E. Coyote's endless legal battles with the Acme Company. Now, the tale of Coyote's legal tribulations, suing Acme for grievous personal injury and catastrophic product malfunction, has been …
So you failed to win the auction for Cameron Frye's Dad's red Ferrari last year. Now what? Well, if that $1.65 million is burning a hole in your pocket, you could always buy the glassy Ferris Bueller house, recently reduced.
Ferris Bueller wannabes—like me—with enough money—unlike me—have a reason to be happy: The stunning Ben Rose Home, which was Cameron's house in the movie, is now available for sale.