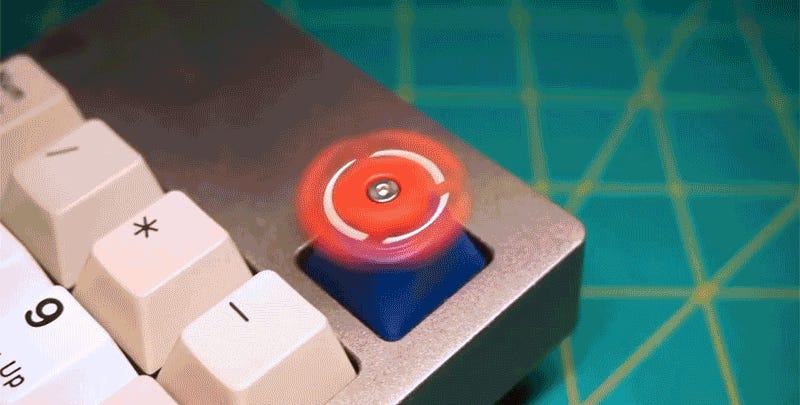 2017 was poised to be one of the most disappointing years in history, filled with a non-stop barrage of depressing developments and defeats. But then, with a last-minute, game-winning buzzer-beater, a company called Hammer revealed a series of replaceable fidget spinner key caps for your keyboard and partially…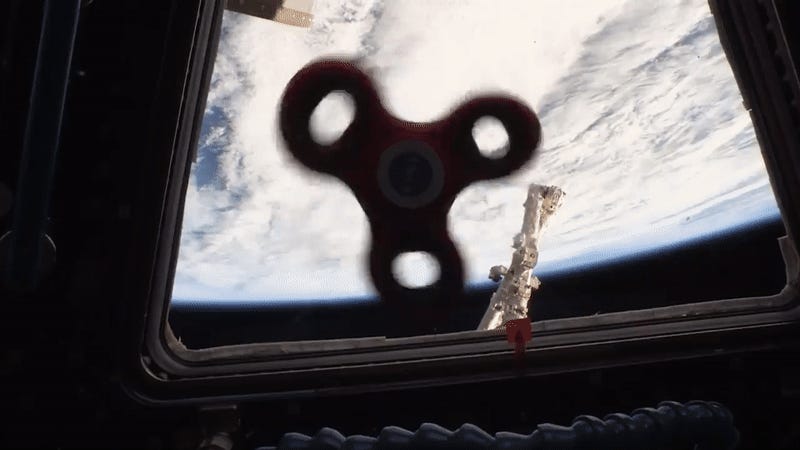 Look: If we're being honest, fidget spinners are pretty played out at this point. Or at least they are ... on Earth. It turns out that fidget spinners remain extremely cool if you have access to a massive spacecraft and a low-gravity environment.

After transitioning from an obscure curiosity to a ubiquitous annoyance in record time, fidget spinners finally completed the 21st century novelty toy cycle this month, becoming something that could potentially burn down your house. According to local news reports, at least two bluetooth-enabled spinners have now…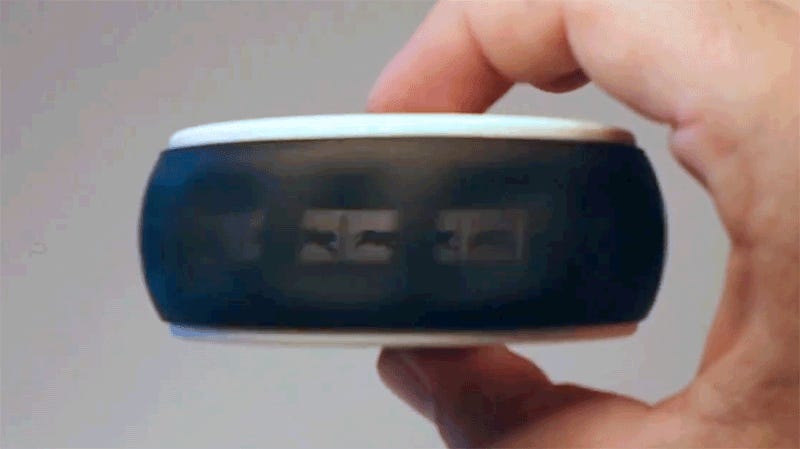 Thanks to Jonathan Odom, a clever designer and builder who's created everything from animatronics for films to museum exhibits, the fidget spinner has just taken a giant leap forward. Odom created One Spinner To Rule Them All: one with an animated cat video that comes to life when you flick it.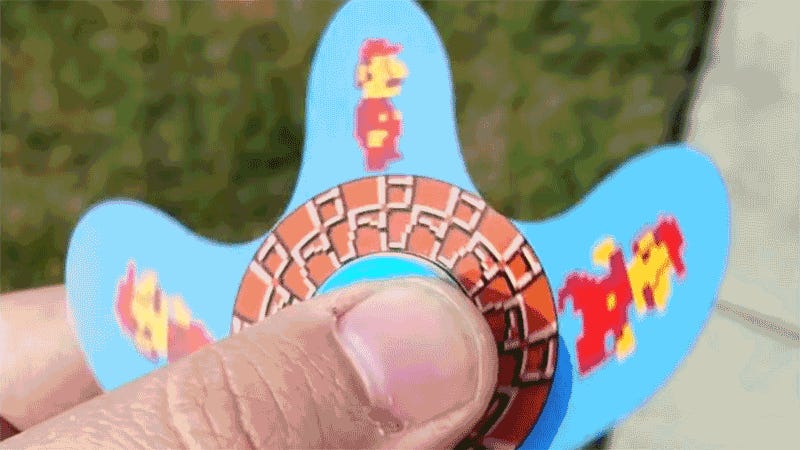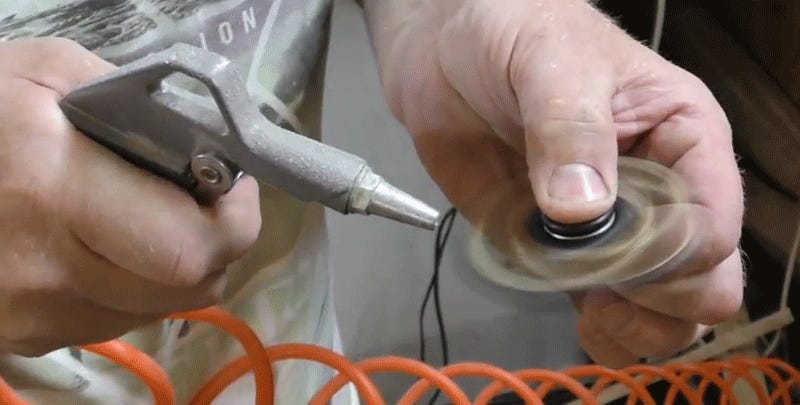 Like lawn darts, nano-magnets, and slap bracelets, fidget spinners are only one stupid stunt away from becoming yet another forgotten fad. And as usual, instead of enjoying them responsibly, the internet is hard at work trying to find ways to make spinners as dangerous as playing with firecrackers. This is why we…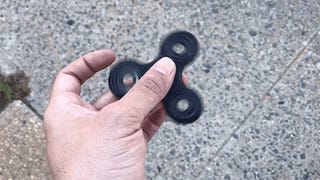 We all fidget. We swing our headphones, we peel twigs and tear cardboard coasters, we flip pens around our thumbs and split the ends of our hair. Do we really need to explain, rationalize and lend science to the newest fidget toy?