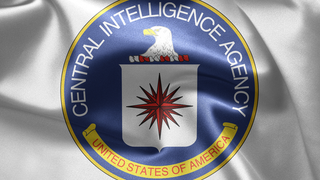 The Central Intelligence Agency has been busy aggregating a huge database of international money transfers, according to the Wall Street Journal—and it includes millions of Americans' financial and personal data.
Sharp has just announced that it's getting a $110 million shot in the arm from Samsung. In turn, that will help guarantee Sammy as many LCD panels as it can use.
According to an international financial statement filed by Apple, the company manages to pay just 1.9 percent income tax on its foreign earnings, meaning it pays a mere $713 million in tax on earnings of $36.8 billion.
Netflix had a pretty bad 2011. And that might be underselling it since the company pretty much destroyed all the goodwill it developed over the years and became a laughingstock. No matter! Netflix just announced its earnings for the fourth quarter of 2011 and things are looking good.
Citigroup says one percent of its credit card accounts have been accessed by hackers, which was brought to their attention by "routine monitoring". Citigroup has 21 million account holders, meaning as many as 210,000 accounts were viewed.
Apple's stock has hit a personal high for the company at $205.04 per share, up from its previous high of $202.96 back in 2007. The company's overall value is rated at $183 billion (Microsoft is $236 billion, in comparison). [BusinessWeek]
MGM has been given two-and-a-half months' freedom from loan repayments to avoid bankruptcy. The troubled studio has forbearance until December 15th to try and sort out funding to save projects like The Hobbit and Darren Aronofsky's Robocop remake. [Deadline Hollywood]