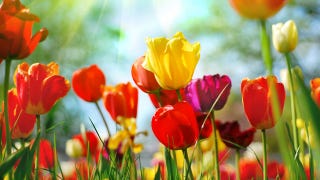 Memrise is an online farming game similar to Viva Pinata. It's built on words, not some silly buzzlegums and mixes addictive gaming with mnemonics to make learning a new language fun.
The Spanish-language horror hit The Orphanageis getting a US remake, with Guillermo del Toro as producer and low-budget horror veteran Larry Fessenden at the helm. But why remake such a recent and critically acclaimed film?
Robots in love (and doing Kung Fu), a new clip from Cold Souls, a look at a new kind of goo that can kill and an update Big Man Japan director's latest naked cherub movie, Symbol? Welcome to Cult.
It's a good day to be an unholy creature. Be it evil born-again babies or a Shakespeare classic set to the tune of a zombie jamboree, this week is all about the undead.
Let the Nazi zombie attacks begin! The first clips from Norwegian film Dead Snow (Dod Sno) have finally surfaced from Sundance. So far this flick is delivering all the horror goods: sex, zombies and Nazis.
Imagine a team of minds plucked from the most innovative or exciting projects of the past. Now imagine said crack(pot) team in a room coming up with amazing ideas for creepy characters and crazy looking beasties that may or may not be in a gang. And finally, make all of these creative types drop acid. This is how I…