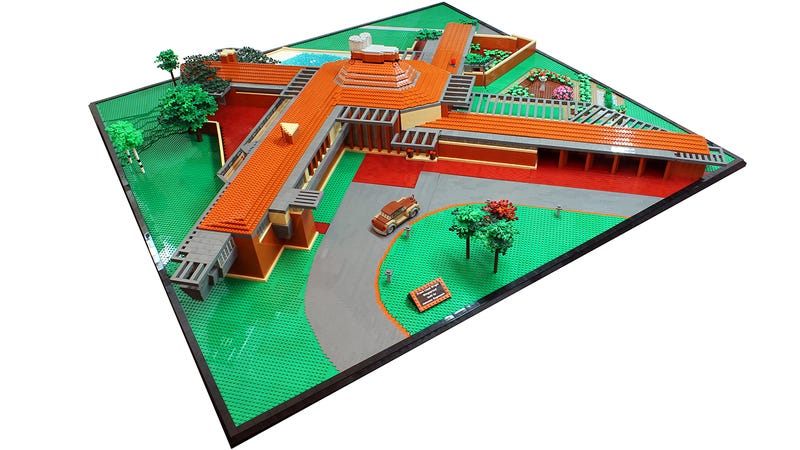 Even if architects like Marcel Breuer or Walter Gropius don't sound familiar to you, you've probably heard of Frank Lloyd Wright. He's a household name when it comes to architecture, and his Wingspread house, finished in 1939, is his latest masterpiece to be converted into the ideal Lego home for your minifigs.
On display in the pavilion of Frank Lloyd Wright's Taliesin West home in Scottsdale, AZ until April of 2015, this gigantic model is impressive from every angle. Architectural artist Adam Reed Tucker spent 160 hours on research and design and then along with 30 local schoolchildren, who helped with assembly, spent…
Frank Lloyd Wright was arrogant, stubborn, and brilliant. But above all, he was a shrewd businessman who understood the importance of spectacle in keeping his business afloat. Wright put on many shows over the course of his lifetime, but arguably no performance was greater than his utopian plan to create the perfect…
An upcoming exhibition in Los Angeles focuses on the projects that were designed and proposed but never actually came to pass — including a robust public transit system, greenbelts, a Santa Monica Causeway... and a Tower of Civilization. It's a fascinating look at paths not taken in urban development.
Lego has revealed the first addition to its Architecture series for 2013, and once again the company is paying tribute to a master of the craft—Frank Lloyd Wright—with Tokyo's Imperial Hotel.