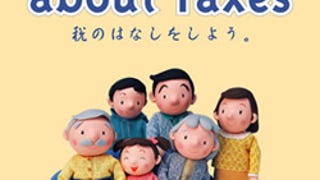 It's that time of the year again. No, we're not referring to tax season—we actually mean it's that time when you've officially stopped feeling guilty for backing out on any and all New Year's resolutions. But it just so happens that this glorious tradition lines up with our tax season procrastination.
CES is so hungover, and all that's left for journalists to do during this tech lull is to sit around and write up their "best of" lists for CES. But since our Frankenreview is about collecting product reviews and sifting through the opinions for consensus, what better to review than the best of what was reviewed at…
We know. You asked Santa for the greatest gift of all time, but he got you a Zune instead. No problem, because you can return it, just don't miss those deadlines.
The iPhone monicker has been burned deep into the hearts and minds of both man and journalist alike. Its mythology has transcended that of even the elusive touch-screen iPod or Apple tablet, bordering on archetype.
LCDs have plummeted in price over the last year, so much so, that if you are willing to sacrifice a bit of quality and maybe go generic, you can snag a 32-inch HD for under $1000, and often far less. But you aren't like the rest of the cheapos out there, grabbing the first bargain LCD you see. You are a cheap …
Next-gen has become now-gen, and despite massive shortages, at least the media can enjoy the latest gaming systems you can't play. And when the reviews of three consoles collide, they smash into little pieces, mix in radioactive lava and form a Frankenreview. What did CNET, PCMag, TIME, Wired, and Rocky Mountain News…
In one corner we have Internet Explorer 7. After 18 months of development and a shiny new set of tabs, he's in top shape and looking better than his predecessor ever did. That is, before he entered the ring with Firefox 2.0. Now he's just a cripple with fancy RSS reading.