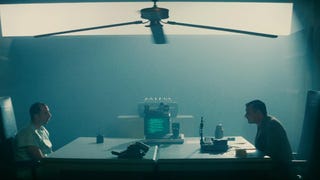 The question of whether or not human beings possess free will is a source of much contention, particularly between neuroscientists and philosophers. A new study pitted humans against a computer to test whether our conscious decisions are actually determined by unconscious processes. Perhaps, the premise suggests, we…
Our modern understanding of reality is based on some fundamental concepts: that the world around us is tangible, that the theory of relativity holds, that cause and effect works as we'd expect, and that humans have free will. But take quantum theory at face value, and it turns out the four can't co-exist together.
Buridan's Ass is one of the oldest insults in existence. It has been consistently used to make fun of a particular worldview — one that doesn't allow for free will. But this notion gained new relevance, when we started making little electronic Buridan's Asses, which had to come to terms with the problem on more than…
Humans have debated the issue of free will for millennia. But over the past several years, while the philosophers continue to argue about the metaphysical underpinnings of human choice, an increasing number of neuroscientists have started to tackle the issue head on — quite literally. And some of them believe that…
Let's say you're approaching a fork in the road, and at the very last minute you decide to take the right fork. Common sense says that you made at active decision to take the right fork — a decision you made more or less a split second before you shifted your body ever so slightly in the direction of said fork.