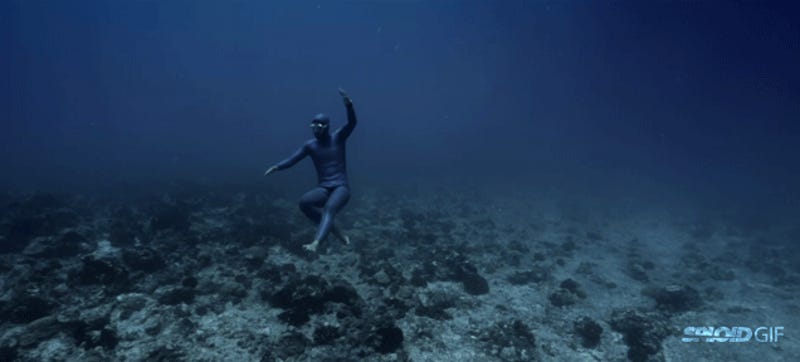 A surreal video shot by director Julie Gautier featuring free diver Guillaume Néry running under the water at an impossible speed thanks to the powerful currents of the Tiputa Pass, near Tahiti.
It's amazing to me that professional free divers can hold their breath for 15 or 20 minutes while swimming into the ocean's depths. It's even more amazing that, sometimes, they push themselves so hard that their superhuman efforts end in their own death. Robert González explains how they do it in io9.
Illusionist and stunt performer Harry Houdini was famously capable of holding his breath for over three minutes. But today, competitive breath-hold divers can squeeze ten, fifteen, even twenty minutes out of a single lungful of air. How do these divers do it — and how can you train to hold your breath for longer?