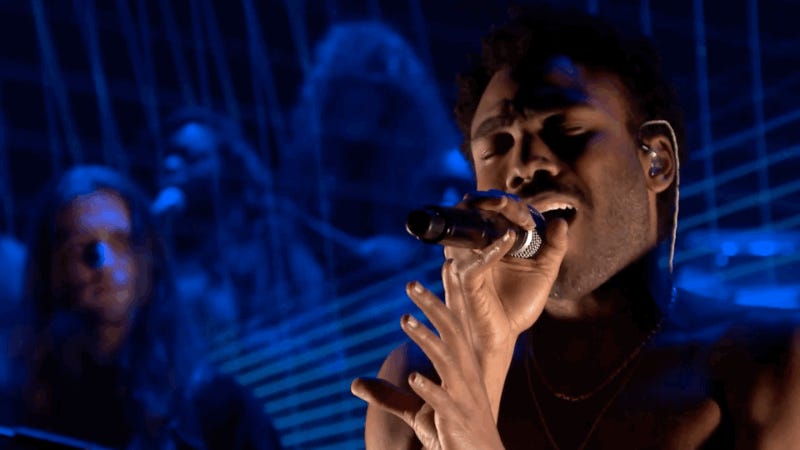 Star Wars fans everywhere let out a collective whoop when Disney announced Donald Glover would be playing a younger version of Lando Calrissian in the upcoming Han Solo film. His outsize charm and sly wit makes him a seemingly perfect fit for the galaxy's boldest gambler. But if you want to take your excitement about…
In 1976, legendary composer Lalo Schifrin (Mission: Impossible, Enter the Dragon) released this astounding disco-funk cover of John Williams' Jaws theme. It sounds like afternoon delight with a megalodon...or riding shotgun with a hammerhead for a Bay Area car chase.
Parliament-Funkadelic (P-Funk) was known for its science fiction storylines and spacey music. One of the crucial ingredients in the P-Funk stew was musical genius Junie Morrison. He also jazzed up the early Ohio Players albums (which featured this alien-looking bald woman as their cover model.) And his own solo albums…
Moog, the company so beloved of prog-rock (plink-plonk, strum, zzzzzzz) and funk (Wikki-wikki, shukka-shukka, Yowzah!) artists in the '70s—founder Bob Moog started building Theremins back in the '50s with his dad. As you do‐has brought out a new MoogerFooger, a studio gadget beloved by today's producers and musicians.