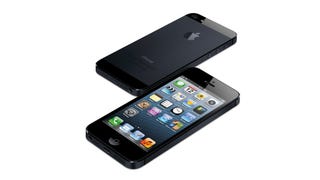 Samsung has confirmed that it will unveil a new, smaller Galaxy SIII on October 11th. The new phone won't be a budget version, but rather a (slightly) scaled-down device, with a four-inch screen for those who prefer a more pocketable handset.
Galaxy S3 owners rejoice: Samsung has announced you'll be getting a Jelly Bean update in October. Sweet. [CNET]
Samsung's Galaxy S II was the king of Android in 2011. But now HTC is on top with the new One X. The Galaxy S III is the most anticipated spec-beast of the year (so far), but that doesn't necessarily mean it's the best.
NFC (that's near field communication) is a slick mobile technology that's in its infancy. To grow it up in a hurry Samsung will be selling sets of little NFC stickers called TecTiles along side the Galaxy S III. What can they do? A lot, actually.
The Samsung Galaxy S III, third of its name and new king of Android phones, will be out in the US this month on all four major carriers (plus US Cellular). It'll start at $200 for the 16GB version, and scale up from there.
There were some very awkward quotables during Samsung's Galaxy SIII launch event, but none more awkward than this doozy, which was huskily whispered during the camera section: