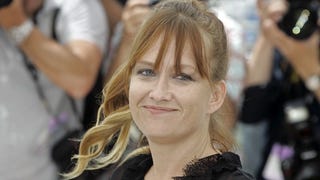 Stand down, Rob Zombie—your reign of terror over all horror movies set within deranged carnival environments is getting some competition. Jennifer Chambers Lynch, whose genre chops include episodes of The Walking Dead and Teen Wolf, has been tapped to helm a Halloween-themed thriller called Hellfest.

James Cameron put it very delicately when he admitted he didn't like Star Wars: The Force Awakens. But he has no such restraint when discussing the sequel to his Aliens, the polarizing Alien 3. It begins with the cruel discovery that Aliens' hard-fought survivors—other than Sigourney Weaver's Ripley—have all perished.
Powerhouse producer Gale Anne Hurd (The Walking Dead, Aliens, The Terminator) just debuted her latest TV project, Hunters, on Syfy. But that doesn't mean she's taking it easy. Next on her slate is Lore, a horror anthology show adapted from a popular podcast that investigates the true origins of spooky legends,…
Gale Anne Hurd became famous for producing movies like The Terminator, Aliens, and Armageddon. But these days, she's better known as the producer of The Walking Dead and Fear the Walking Dead. Now, she's producing Hunters for Syfy, and she told us why it's her most political show yet.
Gale Anne Hurd, queen of the genre legend and tastemaker, is getting into the giant robots business. Perhaps it was something she say in Guillermo del Toro's Pacific Rim trailer?
With AMC dropping its mystery drama The Killing and Breaking Bad wrapping at the end of this season, the cable channel is looking for a new television hit. It looks like they're putting their money on Walking Dead executive producer Gale Anne Hurd and Area 51, a series about the mysterious military base set in the…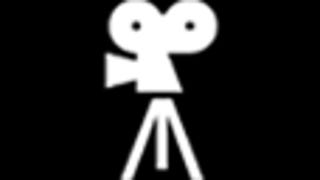 We've got an exclusive video clip from FX legend Steve Johnson's archives featuring the angelic underwater alien puppets of James Cameron's The Abyss. Listen as Johnson describes with disbelief how Gale Anne Hurd and Cameron decided to hire a "23-year-old-moron" to design the alien puppet that the entire feature…
Walking Dead executive producer Gale Ann Hurd has dismissed reports that Frank Darabont fired the show's entire writing staff as "completely inaccurate." Show writer Charles Eglee may have moved on to another project, but there wasn't a mass firing. [EW]
Remember the spotty headed alien cop and his racist partner, in the classic Alien Nation? Well, the rumors about a remake won't die out online, and now Producer Gale Anne Hurd (Terminator) is apparently super serious about the idea to remake this buddy alien cop movie. The super producer isn't all talk, either —…