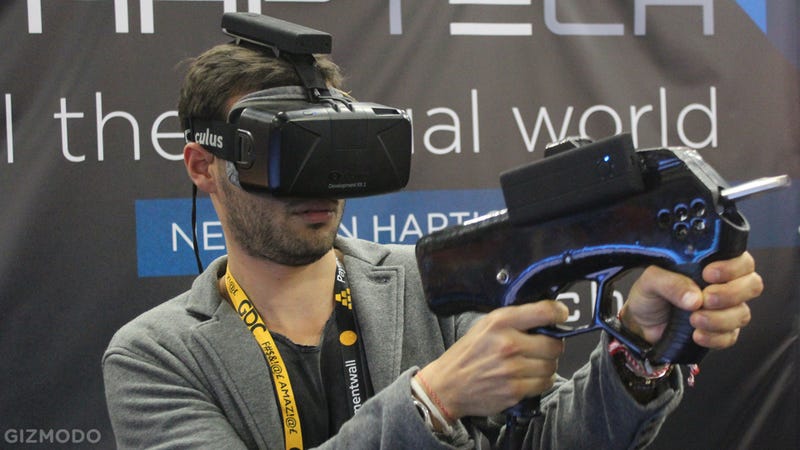 Virtual Reality is a really neat idea but it's also problematic. The Oculus Rift, HTC Vive and Samsung Galaxy Gear VR all let us see new, virtual worlds but none of them let us touch it. How do you physically feel what's not really there? Maybe with one of these batshit crazy controllers.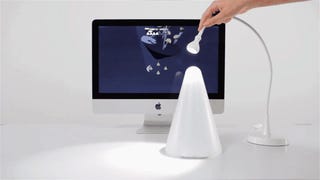 Ikea hacking never gets old, but this goes beyond your average mod: An interaction designer named Marc Dubois has taken three cheap-o Ikea products and modified them to act as controllers for desktop games.
The video doesn't delve too deep into how the gun works, though the basic mechanics are fairly evident. The gun depends on an accelerometer (or similar device) to determine its orientation, which is seems to relay as a raw mouse/keyboard signal, hence the "no drivers" claim.
Inspired by the Periodic Table of Typefaces, Flickr artist Pixel Fantasy decided to chart out the jungle of game controller button configurations into a similarly geekgasm-inducing chart. It's mighty pretty in high-res.
Microsoft showed off a "Write in the Air" system developed in China. You can write with a gyro controller or in thin air, using a camera. Is it next for the Xbox?