Apple has scored trademarks for "retina" and "game center," which means cruise ships and your eyeballs ARE IN VIOLATION.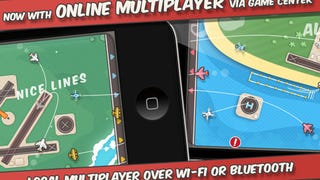 Flight Control, the uber-popular iPhone game, recently got an update on iPhone and iPod Touch to include online multiplayer through Game Center. The new multiplayer mode (already available on iPad) is just as addicting as the single player: you land either red planes or blue helicopters and yellow planes and send the…
Apple's new Game Center page lists the iOS devices that will let you get involved in this whole playing games with other people thing that's happening soon. Second-generation iPod Touch owners: you're in luck! iPhone 3G owners: you're not!