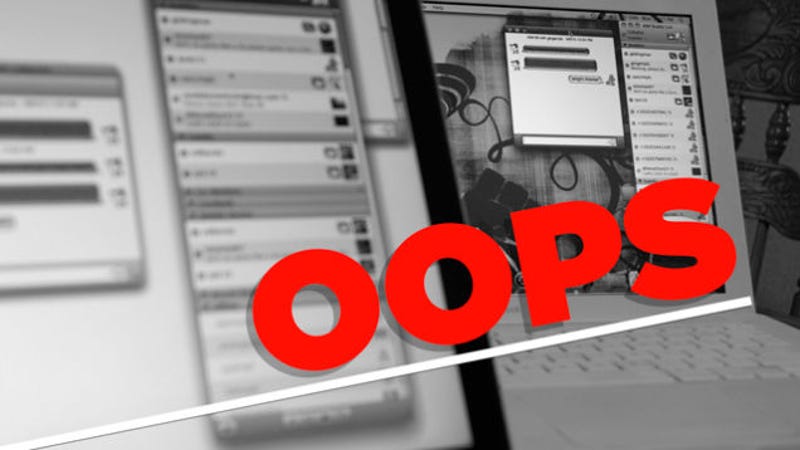 Yesterday, we asked your to bare your souls to us by revealing the most embarrassing chat-related mistakes you've ever made. From accidentally sexting your loved ones to chatting your dealer during a presentation, you delivered.
Apparently Google Ttalk is suffering something of an outage right now. It's working fine for me through Apple's messages app, but other people are saying it's still crapped out. If you have it working, what apps are you using? Did you convince every one of your friends to jump ship and start yammering on another…
Come on, already. You know that fancy away message isn't going to protect you. You can sass it up with as much urgency and/or bile as you want, but the yo-yos are still going to come knocking. And you know what? It's your own fault for not doing an Invisible ninja vanish when you had the chance. [The Doghouse Diaries]
The Vulcan mind meld between AIM and your Gmail buddies is in effect—though it doesn't appear to have been officially announced. Sending a message to a friend on the other side is just as easy as we'd hoped.
Type V.v.V. into Google Chat (the web-based one in your Gmail) for 5 seconds of amusement. [Twitter]
Those of you who use Gchat through Gmail can now send text messages to mobile phones. The function is experimental, so you have to go to the Labs tab inside of Gmail's settings (or click on that little green flask icon) to turn it on. Your messages will appear as a 406 number-once you've sent a text through gmail,…
Google's brand new Gtalk webapp for the iPhone is as crappy as I expected it would be. It has a nice design, and sending messages was easy, but at the end of the day it's still running in Safari—which means if you get a call you are signed out of chat. And unlike other web-based IM apps, Gtalk doesn't work in the…