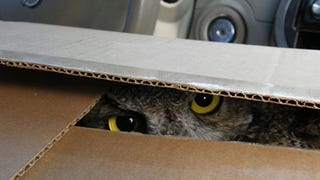 An Owl in a Box...Google Finally Solves PDF Searching...Lo and Behold: Teens Prefer the Apple...Rock Band Coming to iPhone? Gene Munster, an Apple analyst, says that Apple's likely to release a 7 to 10-inch touchscreen tablet some time in the early half of 2010. Usually analysts' predictions are sketchy, but Munster's is slightly less so.
Feeds are burning up with chatter about whether or not the next iPhone will flash a grin at the Jobs-less Schiller-heavy WWDC keynote. What's your totally uneducated—or surprisingly prescient—guess?
Scott Moritz at Fortune is reporting that Apple has sold 3 million iPhones 3G in one month, according to an analyst who is not Gene Munster. This tea leave reader is former T-Mobile executive Michael Cote, who says that demand keeps going up thanks to the iPhone 3G's price point, consumer enthusiasm, and international…
Phil Elmer-Dewitt, voice of the newly relocated Fortune Apple 2.0 blog, published Piper Jaffray analyst Gene Munster's latest report, a survey of 980 teens that reveals:
• 3% of students surveyed own iPhones
• An additional 9% expect to buy an iPhone in the next 6 months
• 4.2% of surveyed adults also had iPhones
•…
According to Piper Jaffray's Gene Munster, before Sept. 5, iPhone sales had leveled off at around 9,000 per day, mostly at $600 a pop. Now, following the iPhone price cut, Apple is moving 27,000 per day at $400 each. But is this growth sustainable? No. Munster says he thinks that after this initial 200% sales surge,…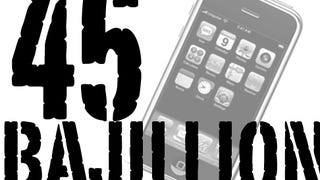 Piper Jaffray analyst Gene Munster has moved Apple's stock price projection for 2009 up a whole year to 2008, making Munster's projection the highest price anyone has ever given Apple: $205 per share. Is there method to his madness? Of course. And it has something to do with our obnoxious graphic.