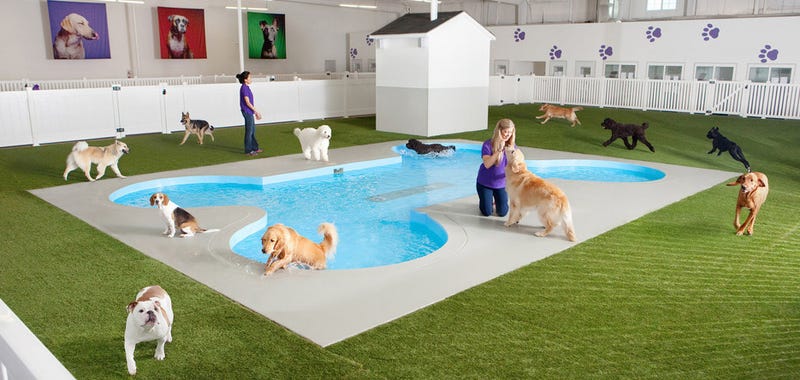 Air travelers have long complained that they're treated like cattle; and now cattle will actually be treated better than most economy passengers. An entire airport terminal is being built for animals, including a dog spa with "pawdicures" and a bone-shaped doggie wading pool. Yes, it's all very real, and it will be…
When you're building a skyscraper with triple-digit numbers of storeys, there are some rather unusual building challenges to face — like the fact that the entire building can sway with the wind, fast enough to make people sick. The Shanghai Tower solves that problem in a scientifically awesome way: using magnets.
Financial apocalypse be damned! The Shanghai Tower, set to reach a whopping 632 meters by the time it's completed, broke ground over the weekend. With its zenith a full 140 meters higher than the Mori Building (currently the world's highest observatory), it'll grab the honors of the tallest building in China.