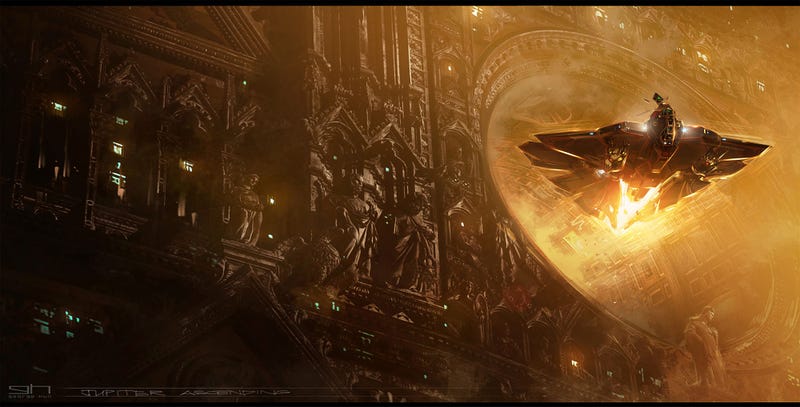 Jupiter Ascending has some of the most stunning visuals we've ever seen in a space opera. The movie's spaceships are just stunning, and unlike anything else in movies or elsewhere. We talked to lead designer George Hull, and he told us how Brutalist architecture and Siamese fighting fish influenced these ships.
"Jupiter Ascending isn't just a mediocre film. It's also self-indulgent, and in love with its own excesses," says Charlie Jane Anders for io9. One of the excesses is the glorious eye candy, which seems to be a constant mental overload. You can thank the genius of George Hull and his baroque concept art for that.
Now that you've seen Amazing Spider-Man, it's time to go deeper inside the movie's cool visuals — especially that big final showdown. Concept artist George Hull sent us a ton of his ASM art, including designs for the inside and outside of the OsCorp building... and the Lizard's final battle with Spidey. Plus early…
Even if you prefer to pretend that the latter Matrix movies don't exist, you can still appreciate these gloomy pieces of concept art from The Matrix trilogy, filled with sinister machines and the interminable levels of the human city Zion.