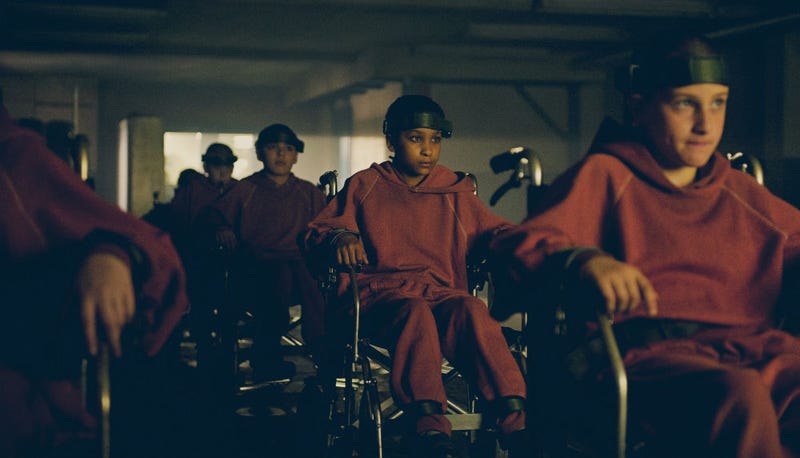 We've done our best to let you know how good The Girl With All The Gifts is, with a positive review, raves about the book, and other articles, but words can only do so much. The same goes for trailers, which can sell anything. Now a clip has come out that proves our point: You've gotta see this amazing zombie movie.
The Girl With All The Gifts is a critically acclaimed 2014 novel, turned into a celebrated movie, which hits U.S. theaters next month. It tells a new type of zombie story, about kids, compassion, disease and acceptance. Author M.R. Carey has written a sequel, and io9 is very excited to bring you the first except from…
For the past two weeks, I was in Austin, Texas, but I wasn't eating barbecue and drinking beer at every chance imaginable. This is because I was at Fantastic Fest 2016, the world's greatest genre film festival, getting an early view of some truly great films that will be coming out over the next few months.
There aren't a ton of truly great movies that feature zombies. The list is short but distinguished: the works of George Romero, Lucio Fulci, 28 Days Later, and a few others. But now we need to add The Girl With All the Gifts to the list. It's the rare zombie film that innovates the genre with skill and excitement.
Fantastic Fest is my favorite film festival in the world. Sure, other fests are bigger, or have more famous work, but if you love unique movies and having a good time, this intimate, awesome Austin-based film festival is not to be missed. It starts Thursday and io9 will be there all week, reporting back on the most…
Great news for fans of M.R. Carey's The Girl With All the Gifts—a book that's about to enjoy a higher profile once the movie adaptation is out this fall. Carey announced he'll be writing another tale set in the same world, with the interesting twist that it'll be a prequel, rather than the expected sequel.

We here at io9 were fans of M.R. Carey's apocalyptic novel The Girl With All the Gifts when it came out in 2014, but our review cagily avoided giving too much away about the plot. The UK trailer for Colm McCarthy's film adaptation, however, doesn't hold anything back. It's zombies, guys. ZOMBIES.

If there was any doubt that post-apocalyptic fiction rules the book world, it was probably erased when Emily St. John Mandel's Station Eleven became a National Book Award finalist. But why do today's hottest writers write stories set after the end? We talked to Mandel and four other post-apocalyptic authors, to find…
Some books feature powerful characterization and heart-stopping emotional journeys. Others have great world-building in the service of a thundering great adventure. Still others have clever scientific ideas. But it's rare to find a book like M.R. Carey's The Girl With All The Gifts, which aces all of the above.