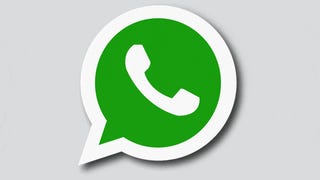 Facebook is desperate to do business in China, but authorities in the country are increasingly comfortable with shutting out foreign companies and tightening restrictions on internet communications. On Tuesday, Facebook's only major product that is still permitted by authorities fell victim to the "Great Firewall" and…
It would be easy to make fun of China's new anthem glorifying internet censorship. But I don't want to pan"Cyberspace Spirit" or mock the Cyberspace Administration of China choral group signing it, because they literally don't know what they're missing.
Well, this is a weird twist. Just hours after we learned that North Korea wanted to work with the United States on a joint investigation into the Sony Pictures hack, The New York Times is reporting that the U.S. now wants China's help in stopping North Korean hackers. Apparently, U.S. officials want to unleash the…
Right on the heels of the iPhone 6 launch, Chinese authorities are now reportedly extending the Great Firewall to include iCloud services. That includes the iMessages, Contacts, and Photos of any of its citizens that own an iPhone. In other words, China's government could be tracking their every move.
All internet cafes in the main 14 city districts of Beijing have been mandated to install cameras to take pics of people as they enter the store, which are they uploaded to a city-wide database under watch of the Cultural Law Enforcement Taskforce. Shop owners have apparently said that their customers don't care, but…