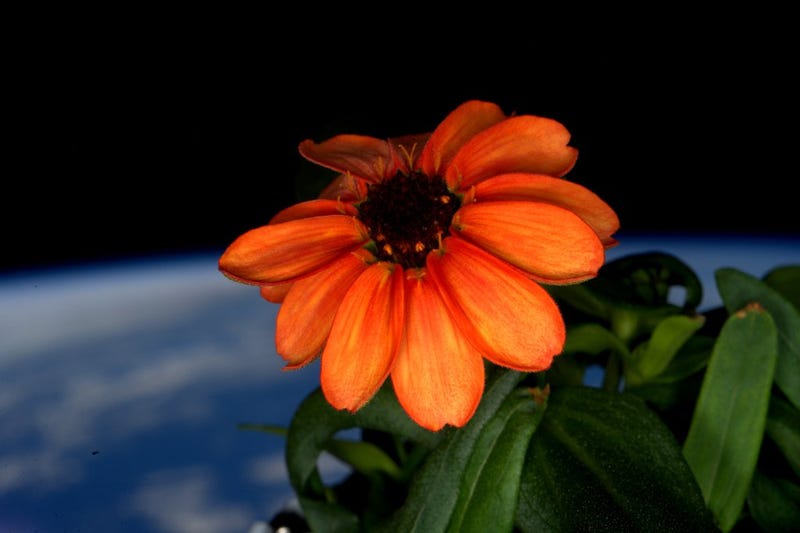 The first zinnias are blooming in space, but they almost didn't make it from bud to flower. This is a story of how an experiment was saved by throwing out heavily regulated, detailed procedures in favor of using human judgement on the fly.
The first flowers to ever grow in space are blooming on the International Space Station today. Despite fears of over-watering, the crew coaxed the zinnias into a burst of colour in their zero-g vegetable garden.
After successfully growing (and eating) lettuce, astronauts on the International Space Station have graduated to zinnias. The new plants sprouted vigorously, and researchers are hoping the colorful flowers will bud soon.
It's been a long summer day tending the garden and you need to sit down, but there is no chair in sight. If only you were using the S(tool), then you wouldn't have to worry about finding one. Designed by Langton Stead, the S(tool) is a bent wood handle with two garden forks on either side. All you have to do is shove…