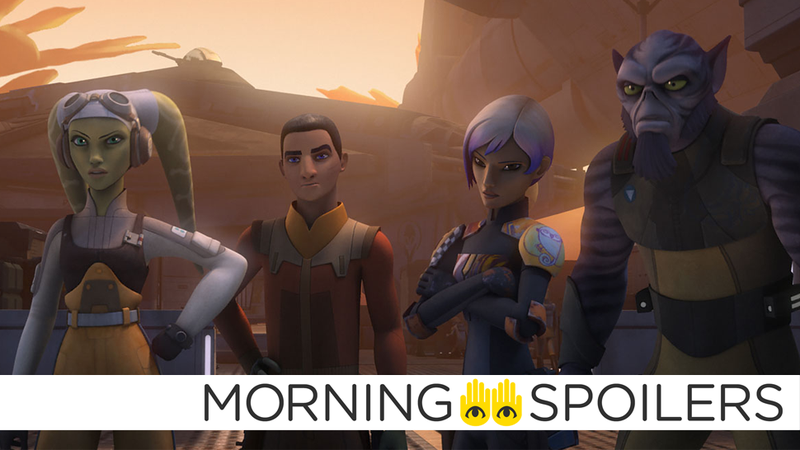 Zach Galligan says work on a third Gremlins movie is well under way. Denis Villeneuve talks about the excitement of making Blade Runner 2049. There could be even more death to come in the final season of The Vampire Diaries. Plus, a new look at the returns of The Expanse and Agents of SHIELD. To me, my Spoilers!


Tom Holland talks about what makes Spider-Man unique in the Marvel movieverse. Glean some hints from The Force Awakens' soundtrack. The Arrow producers tease a dark moment for Oliver. Plus, a new glimpse at Agent Carter, clips from Supergirl, and new pictures from Doctor Who's season finale. Spoilers!
Gremlins scribe Chris Columbus put the new movie rumors to bed, with the help of original executive producer Stephen Spielberg. What do they seem much more interested in: a Goonies 2 "all grown up with kids" feature.