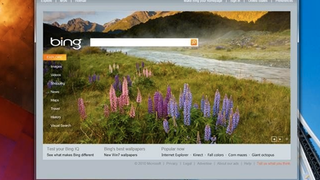 Microsoft has yet to reveal IE9's interface—not set to debut until next month. But ZDNet's Mary-Jo Foley says she caught a glimpse of IE9's new minimalist look via a slip-up on Microsoft's Russian press site.
Not every GUI experience can be as smooth as Apple's iPhone (and it still has more than a few annoyances). From WinMo 6 to DirectTV's HD DVR to Windows 2.0, oobject's collection could bring back some bad memories. [oobject]
Synaptics Clickpad will bring the buttonless, clickable trackpad (found in the current MacBook line) to PC laptops, complete with their full suite of multitouch gestures.
XUI, or experience-user-interface, is Microsoft's anticipated evolution of the NUI, or natural user interface (a la Surface). What's that really mean? It means something amazing—essentially computers/life rethought.
Digital cameras do more stuff than ever—detect smiles, track specific people, shoot HD video—but while some are adding dials and buttons to manage feature bloat, others are shedding buttons like dead, obsolete skin.
So if you didn t already know, Nintendo is planning to make the Revolution almost universally backward compatible. They are doing this by offering a downloading service. IGN has some glimpses of one of the possible GUI mockups and some information how this downloading service will work. Right now there are three…