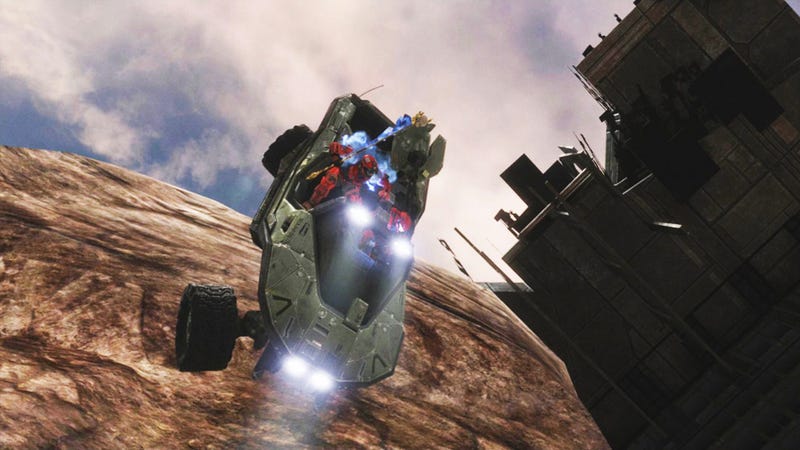 The timer ticks down toward zero. We tear across the Boneyard, one of Halo: Reach's best multiplayer maps, my good friend Rus driving with me sitting shotgun. I'm clutching the blue flag in hands that would be sweating if they were real. We shed our red teammates like skin; they race past us going the other direction…
Bungie concept artist Isaac Hannaford keeps posting more amazing concept art for Halo: Reach and Halo 3 on his blog. The latest update: Some early Noble Team concepts. Including some pretty... unique customizations.
As stylish as the new, slimmer Xbox 360 is, all Xbox 360 fans really want is something to play Halo on. And if it looks like Halo, all the better.