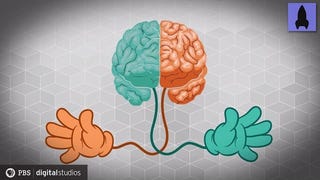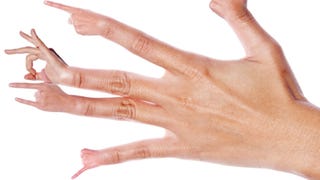 Today marks the 22nd annual International Left-Handers Day. To celebrate, let's look at why only around one in ten people is left-handed. Why, pray tell, are lefties are so rare – or, said another way, why are most of us righties? It seems like a simple question, but it's actually one of the biggest mysteries in all…
Sometimes it seems clear that scientists are just using experiments as a way to get close to cute animals. This seems particularly the case of the multiple handedness experiments that have been carried out on primates over the years. Find out which hand gorillas would write with, if they could write.
About 90% of people use their right hand for almost all activities, while the remaining 10% is split between the left-handed and the ambidextrous, people who use either hand with equal comfort. But these "inconsistent-handers" pay a price for their ability to use either hand - a truly bizarre study has discovered that…
Almost everybody has a dominant hand that they use, but it's actually a mystery why that is. After all, we can see both of our hands just as well, and there's no built-in reason why one should work better than the other. But some grabby parrots might hold the deep evolutionary reason behind handedness.