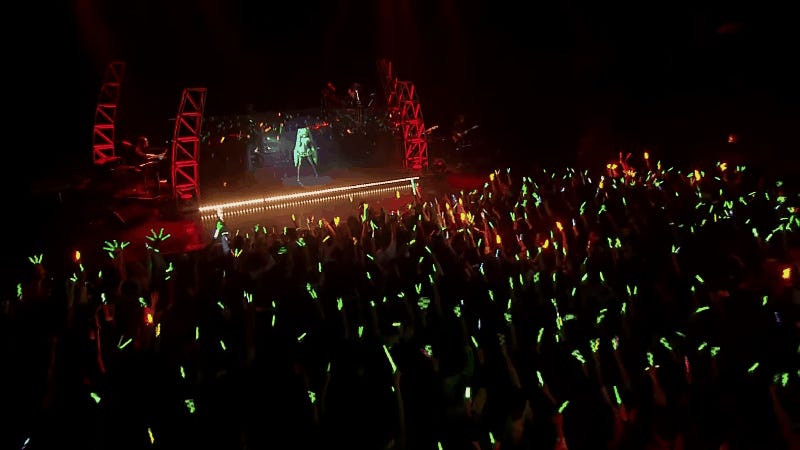 If you're a fan of virtual musicians with computer-generated bodies and voices, and you live in North America, then do I have news for you.
Last night, David Letterman's musical guest was an enormously popular Japanese pop star who has opened for Lady Gaga and racked up an estimated 88 million views on YouTube. She performed her song "Sharing the World." She is also not human.
This here's the music video for "Transfer" by Livetune, a Japanese pop group that makes use of the chirpy vocal stylings of virtual pop star Hatsune Miku (but relies on singer Megumi Nakajima for this particular song).
Augmented reality has been touted as a way to integrate virtual graphics with our real-world experience, turning your normal vision into a computer dashboard, and letting any real-world space become a game board or an advertisement. Or, you might use the technology to go on a real-world date with your virtual…