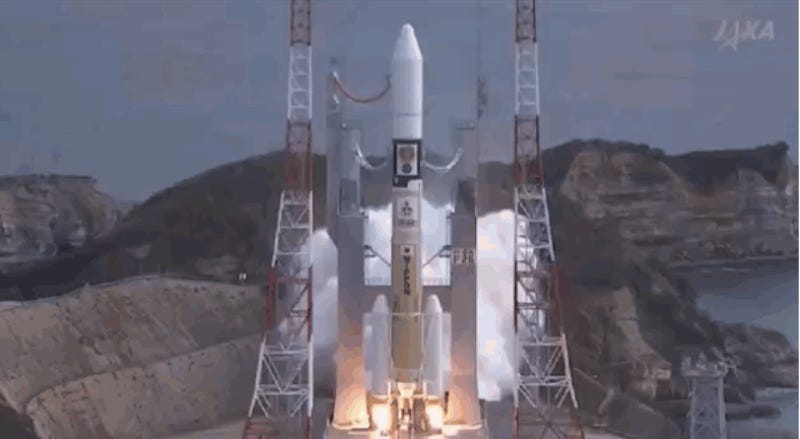 Japan's space agency just launched Hayabusa2, an ambitious deep space mission to land on an asteroid, smack it with an interceptor, collect and return samples, and deploy rovers. After a multi-day weather delay, the rocket blasted off a scene seaside spaceport, carrying Hayabusa2 and a collection of opportunistic…
While the rest of the world has been busy shedding a bitter tear over the early demise of Europe's comet-sampling probe, the Japan Space Agency has been busy launching another mission to sample distant celestial bodies.
What do the Space Battle Yamato, the Super-Dimensional Fortress Macross and the Hayabusa-2 space module in common? They all have giant space cannons, or at least all they will shortly. The Japan Aerospace Exploration Agency (JAXA) has tested a weapon which they will add to the module and launch next year.