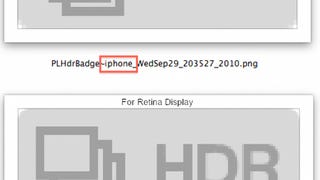 Now that HDR photos (and video!) is the cool kids' latest documenting tool since Hipstamatic, iPhone 3GS owners have been feeling decidedly unhip without the app. It's almost enough for them to resort to film cameras again!
We're big fans of HDR photography, and now that the iPhone 4 shoots HDR, we're going to be seeing a lot more vibrant images. Something to look even more forward to is HDR video.
Canon's looking to change the way you take HDR pictures. Previously, in order to capture images like these, you'd have to combine photos in post. With a new patent, the process will be done in-camera, at the pixel level.
There's no going wrong with HDR photography. At its most sensitive, the technique allows for color/tone gradients rarely appreciated by anything but the naked eye. At its most aggressive, HDR's a hyperreal spectacle. This week's Shooting Challenge celebrate both schools:
For this week's Shooting Challenge, the topic will be something I've been looking forward to for a long time...something our photographic community has proven expansive and adventurous enough to tackle: HDR (high dynamic range) photography.
You've probably seen a few of those seemingly-impossible high dynamic range (HDR) photos. They reveal magnificent details by combining a series of differently-exposed pictures of exactly the same subject, using image editing applications such as Adobe Photoshop CS2 to bring out the highlights, midtones and shadows.