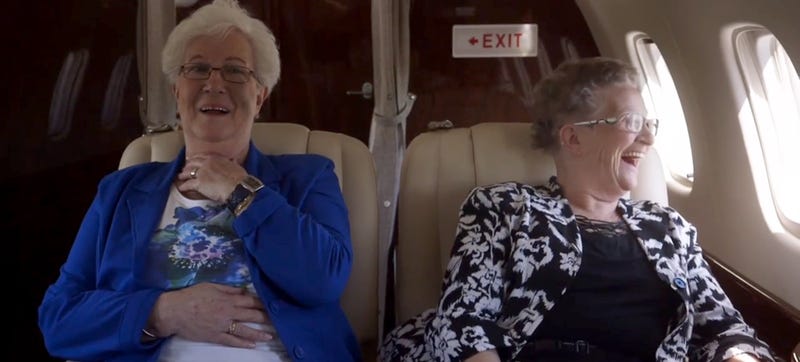 One of the things I hate about today's world is that we take everything for granted. We communicate through light and electricity, fly in metal vehicles, and listen to music recorded decades ago through airwaves—yet everyone is like "whatever." Which is why I love this video of two old women flying for the first time.
Instead of coming up with idiotic ideas, perhaps all the dumb companies trying to push their stupid April Fools' Day "jokes" down our throats should start making some actually awesome pranks. Like this one, played on young waitress Chelsea Roff, who basically got her shift turned into the best day of her life.
Today is a great day for science, humanity and Andrei Dmitriyevich Linde—one of the main authors of the inflationary universe theory that was confirmed today. Watch his emotions as assistant Professor Chao-Lin Kuo surprises him with the news of the evidence that supports a whole life of theoretical work.
Space exploration and research helps humanity, not only as a way to advance science and technology to better the world we live in, but also at the purely existential level. I know that's a fact—but to see the effects as told by normal people on Earth with real problems... that feels pretty good.
Aaran Stewart suffers severe autism and OCD, which makes it extremely difficult for him to travel through Heathrow. But the staff of the third biggest airport in the world is doing something amazing: they replicate "the same conditions for him—from check in to pre-flight shopping to take off—every time he flies" to…