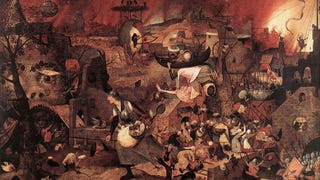 When it comes to predicting a country's crime rate, sociologists typically look at such factors as income inequality and GDP. But new research suggests that a better place to look might be inside the religious beliefs of the population — or more accurately, their belief in Hell and the prospect of eternal damnation.
The full trailer for The Lovely Bones has been released, bringing with it Peter Jackson's often surreal vision of the afterlife. It's a place where fantastical dreams spring to life, and where the living world continues to haunt the dead.
As murder victim Susie Salmon watches her family from heaven, the afterlife takes the shape of her dreams and desires. In the first video teaser, Peter Jackson fills Susie's heaven, glimmering alpine scenes, and an enormous ship in a bottle.