Over the last few months, SpaceX has out-SpaceX-ed itself in the best way possible: it's launched an already used rocket into orbit (and landed it), ferried up a spy satellite, and even flown a recycled Dragon spacecraft. But this weekend, the aerospace company will tackle a new challenge: two launches within 48…
Tom King's run on Batman hasn't been afraid to dive deep into the darkest or weirdest aspects of the Dark Knight's mythos. But it's also been unafraid of poking some fun at the more goofy parts of Bat-canon. Case in point, a joke about one of Bruce's silliest villains that began a year and a half ago, and finally paid…
What's not not to love about VLC Media Player? It's free, lightweight, intuitive, and plays damn never every file format under the sun. Now, a long-awaited beta is finally available for Windows 10 users. It's okay to nerd out a little bit.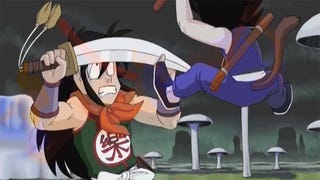 Especially if you grew up watching it, Dragon Ball is hard not to love, with its rich landscapes, totally unexplained animal people, and of course, Goku, the gifted but naive fighter at the center of it. Where formative experiences with anime are concerned, this show holds a special place in a lot of people's hearts.…
The wait has been agonizing. Time has moved as slowly as if we were trapped inside an overclocked computer simulation. But at last, the best science fiction show on broadcast TV in recent years will be complete on Netflix. A spokesperson confirms Person of Interest season four is available starting Dec. 30.
The latest movie in the Asian science fiction boom, China's Future Cops, sounds crazier and more science fictional than CJ7 or Love Story 2050. Directed by action-movie veteran Ching Siu Tung, the movie features cops in the year 2130, wearing black-and-silver jumpsuits and sporting cyborg body parts. And there's a…