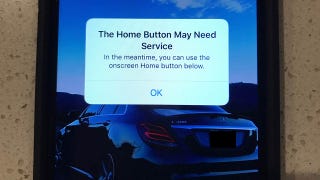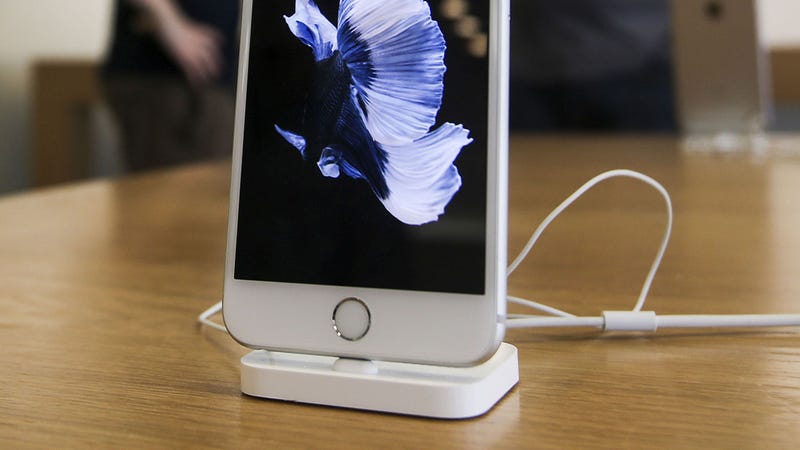 According to a new report from Mark Gurman, Apple will kill the iPhone's physical home button in 2017. Don't get it twisted, this isn't the iPhone we're going to see in a few weeks; it's the iPhone after that. And killing the home button is a very sad idea.

Apple is known for its seamless and aesthetically pleasing design. As smartphone design evolves, however, its chunky bottom bezel—where the home button lives—is starting to look mighty antiquated. Judging by a patent published yesterday, however, Apple might be fixing to leave the bezel behind.
While it seems pretty certain that the next iPhone will come with a fingerprint scanner, what it will look like remains an open question. A "silver ring" around the home button (see below) is the prevailing theory; our friend Martin Hajek has taken a closer look at what that might mean in practice.
There are pictures floating around the intertubes today that purportedly show a next-generation iPod Touch with no physical home button. It's shown up on CrunchGear and 9to5Mac. And it's almost definitely a fake.