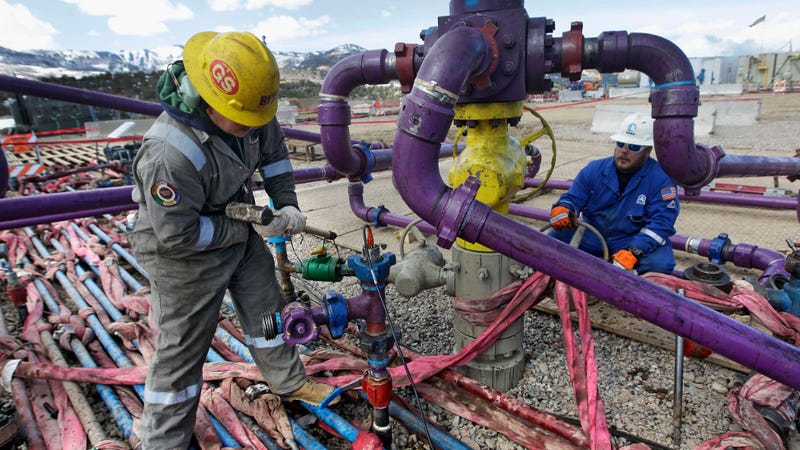 A new report by the US Environmental Protection Agency concludes that hydraulic fracturing is capable of contaminating drinking water at virtually every stage in the process. The admission won't sit well with President-elect Donald Trump, who has vowed to expand the controversial practice.
It's generally believed that hydraulic fracturing is behind the recent spate of earthquakes in regions not usually associated with seismic activity, but the underlying processes are still poorly understood. New research from Canada strengthens the link between the two, showing how the controversial practice can…
Oklahoma was hit with an earthquake yesterday, its second 5.0+ quake this year. The increased number of earthquakes have been linked to the use of hydraulic fracturing, or fracking—specifically the underground disposal wells where the run off from fracking is stored. The Oklahoma Corporation Commission has taken note…
The International Energy Agency has released a report in which it's predicting that the U.S. will become the world's largest producer of oil by 2020 — surpassing even Saudi Arabia. The IEA report also predicts that the U.S. will be a net exporter of oil by 2030 and nearly self-sufficient in energy by 2035. This…
Hydraulic fracturing, or fracking, is a method of extracting natural gas by blasting underground rock with water, sand and chemicals. People are protesting its use, saying fracking causes "yellowed and foul-smelling well water, deformed livestock, poisoned fish and itchy skin."