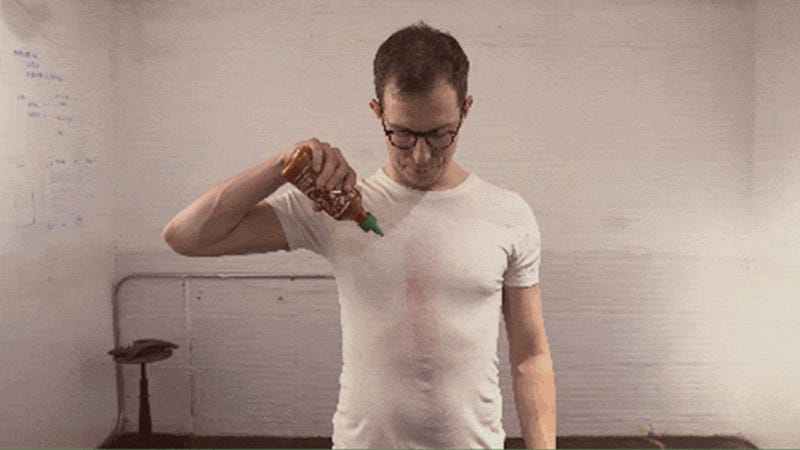 A few weeks ago, an Australian startup offered to send me a T-shirt. I'm not normally on the T-shirt beat, but this one was special. The 100-percent cotton garment featured "patented hydrophobic nanotechnology" to make it super stain-resistant. "I'll be the judge of that," I thought, and a few days later the…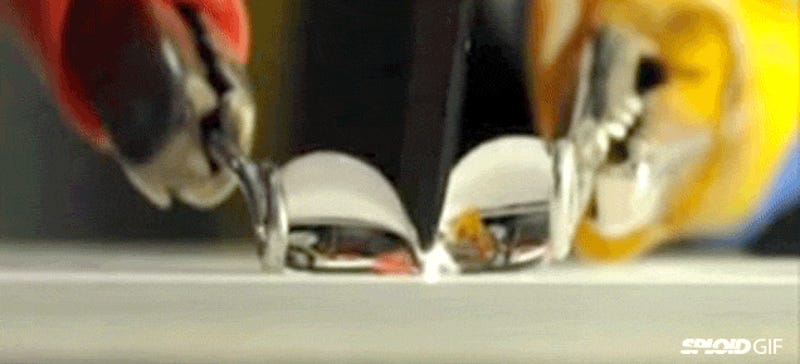 Black magic and sorcery and deals with the devil and breaks in The Matrix and possibly other dimensions. That's what super hydrophobic material is made out of. Like this super hydrophobic knife that just slices through a water droplet and cuts it in two. Are we really sure science can explain what my eyes are seeing?
When we tried the first iteration of Rustoleum's seemingly magic, liquid-repelling spray, we were actually pretty damn impressed—water beading off toilet paper rolls! Now, though, NeverWet's come out with a version that doesn't leave a gross residue. And while this new NeverWet may indeed be less sticky, it is a hell…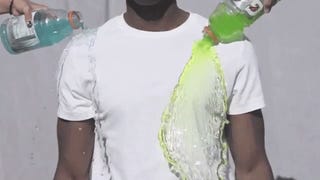 Here's something you will want in your closet: clothes that never stain. Hell, they never even get wet. This Silic T-shirt basically cleans itself with hydrophobic nanotechnology. That means no matter what you spill on it, it'll never damage the shirt.
We've had a quite a bit of fun covering anything we could get our hands on with water-repelling magic, but the folks over at Adafruit took it a step further and risked a little electrocution. But the result—submersible circuit boards—is definitely cool enough to be worth the trouble.
Holy crap. Has anybody actually used this stuff? Does it do everything it's supposed to do? It's called "Ultra Ever Dry," and it's marketed as a nano polymer with hydrophobic (water-repelling — literally "water fearing") and oleophobic (oil-repellant) properties. It imbues just about any substance to which it is…
It doesn't have to be the middle of summer for you to sweat though a shirt. We're humans, and we sweat. Sometime a lot! Often that means awful dark pit stains. That's not supposed to happen with Outlier's Blazed Cotton Pivot shirt—a unique anti-sweat textile designed so you can look like a million bucks in…