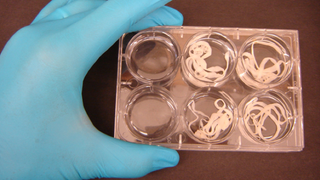 Intestinal worms have an incredibly bad reputation. The thought of them sneaking around inside our bodies and eating us from the inside is pretty unpleasant. But for decades, results coming out of lab after lab have shown that some kinds of helminths can be extremely beneficial to their host, and aren't parasites at…
Heterosexual couples trying to start a family have tools to tell them when it's time for baby-making sex: apps can track a woman's cycle; over-the-counter tests can pinpoint ovulation. But it turns out the sex they're having the rest of the month could be just as important for starting that bundle of joy.
Rabies is virtually non-existent in North America, but it's still a blight in many parts of the world, including South America. The disease, which is commonly transmitted by bats, is almost always fatal. But a recent study conducted in Peru is suggesting that native people there may have developed an immunity to the…
Meet Steve Schutz. Some might say he's very dedicated to his work. But others would call him downright crazy. You see Steve works in an insectarium, a place where mosquitos are born and raised. And to ensure its residents are well-fed and propagate, he serves up his bare arm once a week for dinner.
It's been a big month for gene therapy: first a breakthrough for leukemia last week, now today scientists announced they've successfully treated kids with "bubble boy" disease.