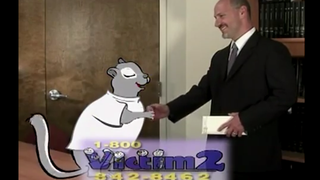 When it's three o'clock in the morning and everything is going wrong in your life, there's a certain kind of ad you might see on basic cable. Lawyers–usually guys–promise to battle the heartless, tight-wad insurance companies on your behalf. There's disaster footage and stiff readings off of cue cards. The ads look…
The recession has evidently hit Latveria hard, forcing its monarch, Victor von Doom, to sell off his inventions. In this infomercial, Doom touts the features of the Doom-O-Matic, the perfect culinary device for smashing pasta, watermelons, and the Fantastic Four.
The app itself is very neat. You can play back synth guitar versions of popular songs by just tapping on chord buttons on your iPhone. What makes this video is the composition and the editing. It is AMAZING. Seriously, just watch it.