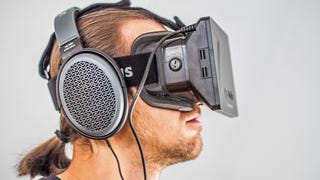 Earlier this month, ZeniMax won a $500 million lawsuit against Oculus and its parent company Facebook. The court ruled that the VR headset manufacturer had indeed violated the company's copyrights and a non-disclosure agreement. That half a billion looks like it wasn't enough because ZeniMax wants blood. It has now …
Though Apple won a fresh billion dollars in the US patent infringement case that saw Samsung basically lose everything, Apple won't be able to kill Samsung products dead. Judge Lucy Koh, the federal judge that presided over Apple v. Samsung, has denied Apple a permanent injunction against Samsung. Samsung can still…
Apple just found itself on the receiving-end of some legal hurt. Motorola has successfully sued Apple in Germany, paving the way for a Europe-wise sales ban on basically all iOS devices. Better get those Apple stocking stuffers like nowish.
Apple filed an infringement complaint against Samsung and won an injunction that halted European sales of the Galaxy Tab 10.1. Unfortunately for Apple, the images of the Samsung Galaxy Tab it submitted to the German court were inaccurate.
As pretty much everyone expected, the U.S. Court of Appeals has granted Microsoft's request to keep selling Word while it appeals i4i's XML patent win. In mid-August, a federal jury had ordered Redmond to stop selling Word within 60 days. The alternative: cough up more than $290 million in damages.