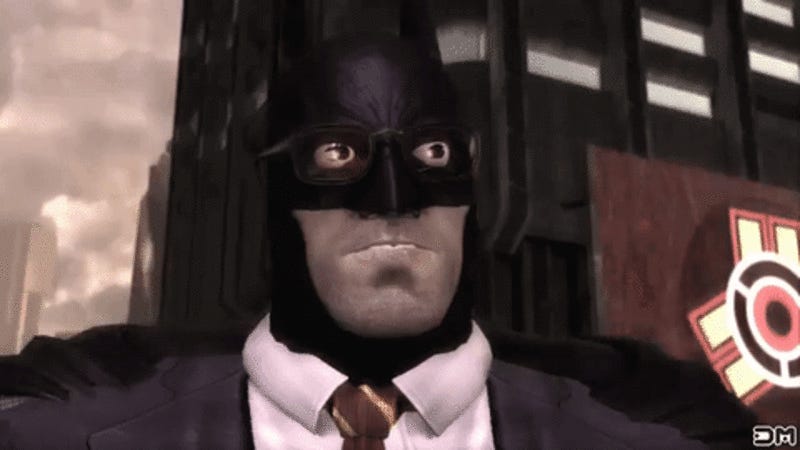 The age-old art of swapping one character's model in for another for video game hijinks is always fun. But I really like to imagine that this is actually some secret Bruce Wayne training regimen where he prepares for the possibility of fighting literally anyone in the DC Universe by pretending that he can become them.

The first Injustice game—and the excellent prequel comic series that accompanied it—explored a reality in which a grief-stricken Superman cast aside his moral code to rule the world as he saw fit. It seems like the sequel will delve into that story again, but this time a defeated Superman will try to raise himself…
One of the best-kept secrets of DC Comics' lineup in recent years has been Injustice: Gods Among Us, a series that should've been a simple video game tie-in that transformed over the years into a remarkable examination of a broken and twisted Clark Kent. Which means it's excellent news that DC is continuing the series…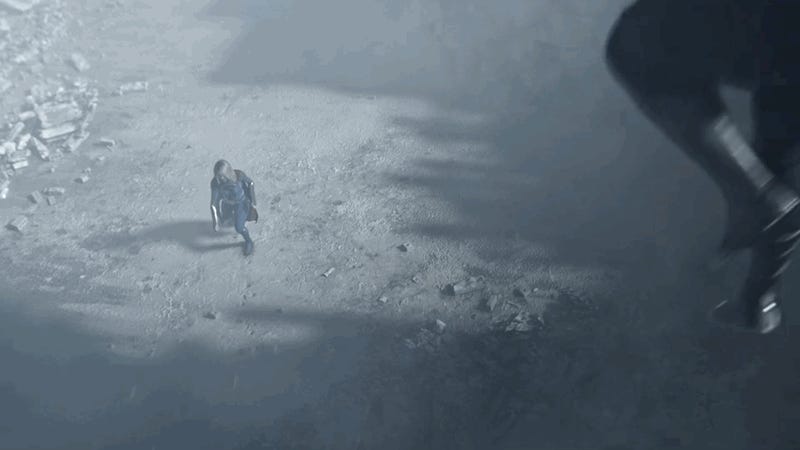 In the first Injustice game, Superman took over the world and gathered a team of heroes and villains to smack around Batman and the super-folks who objected to super-rule. You can see who won in the new trailer for Injustice 2.

It's E3 2016, and that means new video games are being announced left right and center—like a new sequel to the DC Comics brawler Injustice: Gods Among Us, which told an alternative tale of Superman gone bad. The game inspired a comic tie-in of the same name, and—against all the odds—it's been one of DC's best, most…