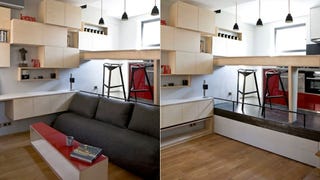 Check it out: this Paris apartment is only 130 square-feet. But where on earth is the bed?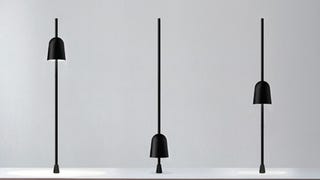 When you move the shade on the Ascent lamp, you control the intensity of the light. Sure, that'll confuse your friends when they try to flip it off. But that might even make us like it even more. [Daniel Rybakken via MocoLoco]

Match is a customizable lighting solution made of thin rods of steel and LEDs for sculptures that crawl out of the ceiling.
Why should a staircase only be for getting to the next floor? The modular and portable nature of the Elementstair, which was inspired by water slides and designed by Floris Schoonderbeek, means you can have a stairway in your home that simply gives you a new point of view. Kind of a fancy version of standing on your…