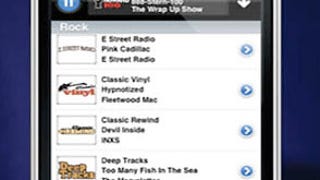 Starting tomorrow, subscribers to Sirius XM radio will be able to download the application on their iPhones for free.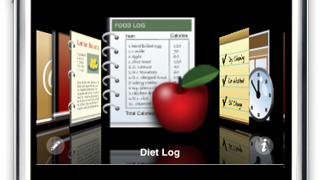 FileMaker has just announced a new Bento application for the iPhone and iPod Touch. Touted as an all in one tool, Bento is a Mac-styled, condensed database in your pocket.
If you've ever had an idea for an iPhone application but you've never known how to begin creating it, Stanford will be offering how-to-build-iphone-apps computer science courses via free video podcasts through iTunes U.
When I discovered the LCD Clock iPhone app, I was thrilled because I have trouble getting to work on time every morning. For a $1, it wasn't the clock I needed in my life.
Magic Tap, a 99-cent iPhone application, lets you send fake calls to yourself on command, just in case you ever need an excuse to get out of an awkward situation such as a horrible blind date, or having "that talk" with your girlfriend. To make this application more realistic, it lets you customize the caller's name,…
After being voluntarily retired from the iTunes App Store, following a call by THQ Wireless, the most useless yet completely obligatory iPhone app-PhoneSaber-is returning to the store as LightSaber Unleashed. The lightsaber simulator will tie in with the new LucasArts's game, including completely new graphics,…
The app works, I'd guess by sending the closely matching accelerometer data back to the Tapulous server, where they're matched in the cloud and info is swapped. There is no actual device-to-device connection—but that is still ridiculously cool. Tapulous is also planning to release Tap Tap Revenge and Twinkle as free…
Having third-party apps fill in the missing holes in iPhone's functionality seems to be a genius idea, since Fonix has done the voice dialing legwork for Apple with their iSpeak app. The app consists of "a run-time engine that sits on the phone," which says always-running app to us, that can listen for names on your…
Remember when we showed you an iPhone controlling a TiVo over IP by means of Telnet? Well, over at the TiVo Community Forum, a user named Duckfin has compiled a "quick and dirty little program" that gives the iPhone and iPod touch a proper TiVo Remote. The app which is named TiVoRemote, no surprise there, actually…