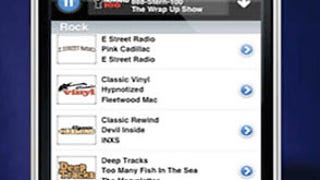 Starting tomorrow, subscribers to Sirius XM radio will be able to download the application on their iPhones for free.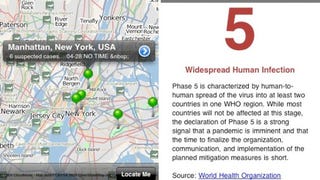 As if you didn't have enough with the Google case map and CDC's Twitter, here you have the Swine Flu Tracker for your iPhone or touch. Unfortunately, it may not reach your hands soon enough.
If you've ever had an idea for an iPhone application but you've never known how to begin creating it, Stanford will be offering how-to-build-iphone-apps computer science courses via free video podcasts through iTunes U.
Today, the media streaming service Orb announced their official iPhone application, OrbLive 2.0, allowing you to stream your media files across multiple devices via 3G, EDGE or Wi-Fi. The last incarnation of OrbLive was launched before the App Store was introduced; thus requiring a jailbroken iPhone. The official…
Until this week, tapping and shaking accounted for the whole of the questionable "iPhone as an instrument" experience. Now it's gone too far. The SMule Ocarina app recognizes the roar of you blowing into the iPhone's mic and converts it to the moderately mellifluous sounds of a digital Ocarina. It comes with presets,…
Hey social networking fans, Facebook 2.0 for the iPhone has been released and is now up for download at the iTunes app store. With the newest version, you can get notifications, friend requests, full news feeds, news feed comments, your entire inbox, and photo capabilities. Now you can check up on how all your…
Tapulous—the creators of that Perfect Drug of an app, Tap Tap Revenge—is partnering up with Nine Inch Nails to put over a dozen of the band's songs in the game. The alliance will be one of the first to bring licensed content to iPhone apps and, depending on how successful it is, could mark a surge of similar…
While this image may be doctored, I want to believe it's real. What really wins this for me is the desperate tone in the review from the guy who actually bought the $999 I'm Rich iPhone application, saying the application is a scam:
A few Apple App Store developers have apparently taken a page from the line cutting Steve Wozniak today, and are using a loophole in the service's naming conventions to shoot their apps to the top of the list. The story goes that certain developers are cutting to the head of the class with sneakily inserted spaces and…