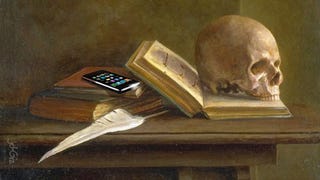 Foxconn just increased the compensation for their worker that killed himself as a result of possible beatings and interrogations over a lost iPhone.
The NYT has more on the death of Sun Danyong, the Foxconn worker who apparently committed suicide after an iPhone prototype went missing. As compensation, his family has been paid about $44,000, and his girlfriend received an Apple laptop.
The death of the guardian of Foxconn's iPhone prototype is a tragedy. But deep down, gadgethounds are wondering where the phone is now. So far, none of us know where, so we're left to our imaginations.
Whatever role iPhone builder Foxconn played in 25-year-old Sun Danyong's death after a prototype iPhone he was entrusted with went missing, they will likely not pay the highest of prices: Losing Apple's business.
Foxconn, otherwise known as the company involved in the iPhone suicide, supposedly just had their CEO fingered by the IRS for tax evasion. Up to $1.49 billion worth. But it's not so simple.
Last week, a 25-year-old communications worker died in an "apparent suicide" after losing track of a prototype iPhone built by Foxconn, his employer, for one of the most secretive companies in technology. It was only a matter of time.
Let's step back from the iPhone leak suicide for a minute and just think about the basics of what happened. A phone was lost. A guy was tortured. A guy killed himself or something. Over a fucking phone.
The fact that a Foxconn employee committed suicide or that mistreatment by Foxconn security didn't seem like it was in question, but Apple's official response to the matter just confirms that events did occur at the very least, somewhat along the lines of what was impled.