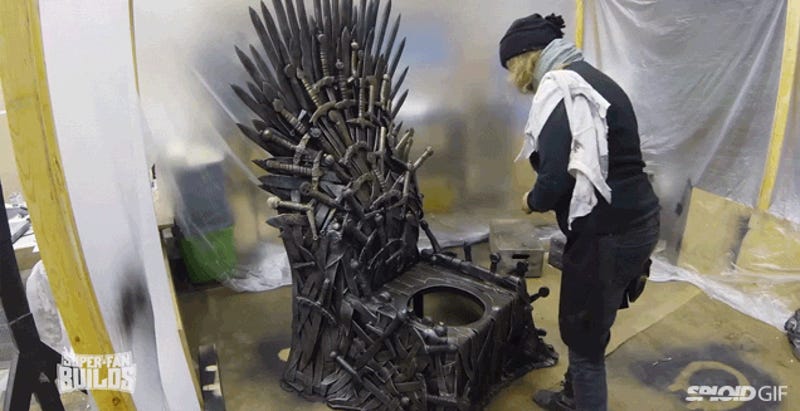 If I've learned anything from watching Game of Thrones, it's that the Iron Throne is a terrible seat to sit on. It's uncomfortable and dangerous and when you finally start to enjoy it, you'll probably be dead. But an Iron Throne toilet? Now that's awesome. You get to feel like the most powerful person in the bathroom.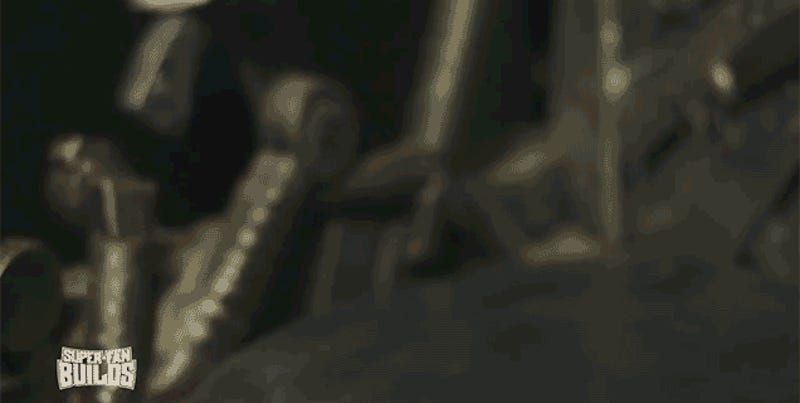 The latest episode of Super-Fan Builds just popped up online, and if you were one of the millions of fans who excitedly watched the first episode of Game of Thrones season five last night, prepare to be insanely jealous.
Last night Game of Thrones held their big premiere party in the legendary Tower of London. It was a pretty perfect set-up, but no word on if the Queen of England actually sat in it this time.
Who cares that the Iron Throne in Game of Thrones is forged from the swords of everyone Aegon conquered. This Throne of Nerds is made by artist Mike DeWolfe who warped together more than 20 different keyboards to create a throne every one of us who stare at a computer for a living should be fighting for. This is the…
We were pretty excited when HBO added to its online shop a life-size replica of the iron throne from Game of Thrones. And if anyone at HBO is interested in having us review one of these $30,000 "office chairs" (ahem...), we'd certainly not turn down a review unit.