This is a) the Gate of Hell, b) a Turner, c) Gandalf's last stand, or d) other [Please specify in the comments].
Yes, yes that Debbie Gibson, from "Lost in Your Eyes," is teasing us with the possibility of a sequel to Mega Shark Vs. Giant Octopus. "I haven't seen the final edit, but we did do a version that leaves the door open for a potential sequel," Gibson revealed to MTV. "Because God knows what else is in the ocean. I…
So Digg's Kevin Rose polished off his crystal ball prior to today's Apple event, as he is wont to do. We posted on his rumors, with the necessary skepticism. And now as the dust settles on our live coverage, we doff our hat to everyone's favorite iSight Carnac: just about every single detail Kevin hit, including the…
The RoboCop remake could bring Detroit's cyborg police brutality right to the tip of your nose in 3-D, according to hints from MGM chairperson Mary Parent. Why is this the most excellent awesomeness? Because the remake is going to be ridiculous and 3-D will only heighten the whole experience when RoboCop throws bad…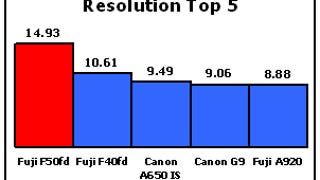 Not all of us like fitting a DSLR in our pants when we go on vacation, which is why DigitalCameraInfo's best point-and-shoot cameras is useful for just about everyone. They graded on different criteria, with the Fuji F50fd taking the prize in resolution, the Sony T100 in least image noise, the Canon A570IS in color…
In the class of ultra-compact cameras, every inch counts. Now that you know which one wins in terms of features, see which one accentuates your jeans more or less. Useful information, depending on what kind of message you want to be sending out.
Hitachi just introduced its HMP-G1 digital audio player in Japan, and although we're not quite understanding its family name rolled out last March—"i.µ's"—we're liking its OLED display that reminds us of another flash-based player whose maker actually decided to brave the hotly competitive US market, Sony's NW-S700…