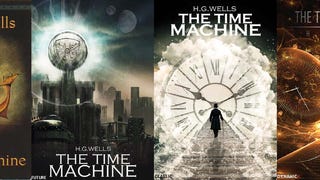 There are so many competing definitions of "science fiction" that we could be here all day arguing about which one is correct. But back in 1909, a writer named Maurice Renard wrote an essay explaining the nature of the "scientific marvelous," a genre that he traced to H.G. Wells, and before him Edgar Allan Poe.
Tomorrow, Max Brooks' acclaimed novel World War Z becomes a movie... well, sort of. They kept the title. Actually, World War Z is just the latest in a long line of films that depart from the books so much, they're basically a brand new story. Here are 12 science fiction and fantasy movies that toss the book out the…
Click to viewThe worst thing about Hollywood's plague of crappy SF remakes is, you get numb. You forget just how epically awful some of them were, even compared to Keanu/Klaatu. Here are the ten absolute worst remakes.