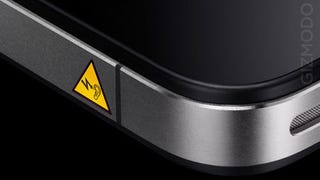 Back in July, at the iPhone 4 Antennagate conference, Steve Jobs acknowledged the iPhone 4's proximity sensor issues and said they'd be fixed in the "next update." According to an Apple Australia spokesperson, they won't.
Previously, if you were stationed in one of the places where we have overseas Giz sites (Australia, Germany, Japan, etc.) you could use us.gizmodo.com and skip the auto-redirecting we have and still visit the US Giz site. But, ho! It's currently wonky right now, and even going to the US.giz URL forwards you to your…
This lengthy thread at the Playstation forums suggests that some combination of the 3.10 firmware and Modern Warfare 2 is killing PS3 Blu-ray drives. Maybe it's true, or maybe they're all just drinking the kool-aid.
From weird sounds to activation issues, we've heard a few things about the iPhone 3GS since it launched on Friday. Now we're curious, and want to know what is (or isn't) going on with your shiny new purchase.
I'd love to tell you that the New Xbox Experience HDMI-related sound issue from November has been addressed, but that'd be a lie. More than two months and 23 pages of complaints later, it persists.
That Nvidia graphics fix Apple released yesterday that fixed "cursor movement" with Mini DisplayPort to Dual-Link DVI adapters on MacBooks? Totally didn't fix the distortion issues.