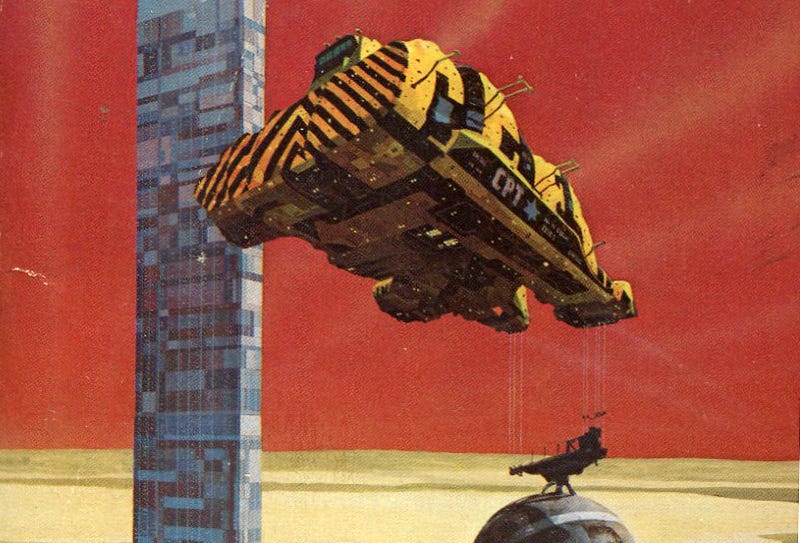 This is an incredible event. If you're anywhere near Eugene, OR, this weekend, you should absolutely go to the University of Oregon for their two-day James Tiptree, Jr. symposium. Featuring Tiptree's biographer, Julie Philips, plus authors Ursula K. Le Guin, David Gerrold and Suzy McKee Charnas.
The name Eando Binder sounds exotic and kinkily Teutonic — but it's actually a pseudonym for Earl and Otto Binder, who turned "E and O" into the science-fictional-sounding "Eando." Learn the origins of James S.A. Corey, Murray Leinster, James Tiptree Jr., and other unusual SF pen names, over at Barnes & Noble.
The winner of the 2014 James Tiptree Jr. Award for science fiction and fantasy books that explore and expand notions of gender? It's Rupetta by N.A. Sulway, a novel about a 17th century cyborg. And the "honor list" for the award includes a must-read list of books that will challenge your gender preconceptions.
Nicola Griffith wrote the classic novels Ammonite and Slow River, so she's uniquely qualified to weigh in on lesbian-themed science fiction books. Someone asked her for some recommendations on her blog, and her list is well worth checking out.
Yesterday, we showed you the best robot bodies to download your brain into. But what if you don't want to lose your meat body? Here are 10 robot bodies you can jack into, without leaving your body, like in Surrogates.
Sarah Hall's The Carhullan Army, the future dystopian novel I reviewed a while back, has won this year's James Tiptree Jr. Award. I was lucky enough to be on the jury for the Tiptree, which recognizes science fiction and fantasy stories that consider gender in a new and interesting way, and we were all blown away by…
With Y: The Last Man wrapping up and turning into a movie, the science fiction cliche of the female-dominated planet is red-hot once again. The cosmos is safe for our red-blooded spacemen to venture to worlds where there are no men, or where men are subjugated and the women wear funny headgear. But what about the…