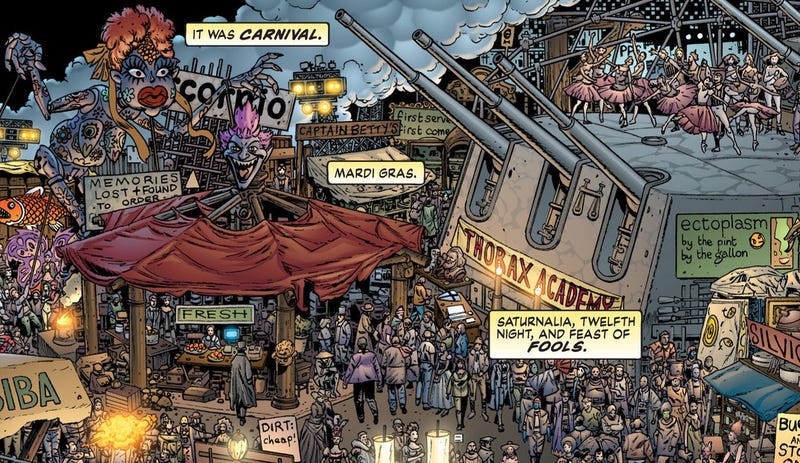 It's Banned Books Week! But people are trying to keep great books out of libraries and schools every hour of every day, year round. And often, people's reasons for challenging these titles are really, really... outlandish. Here are 12 SF and fantasy books that people have given incomprehensible reasons for banning.
Jeff Smith, creator of Bone and RASL, is releasing his latest comic, Tüki Saves the Humans, online. It's about the first human to leave Africa—and the misadventures that happen along the way.
According to Deadline, Sherlock Holmes franchise producer Lionel Wigram has purchased the rights to Bone cartoonist Jeff Smith's pandimensional art thief comic RASL — Smith himself has signed on as an executive producer.
Blending Sliders and The Pink Panther, cartoonist Jeff Smith's next project RASL (it's pronounced "razzle") gives the world a dimension-jumping art thief out for everything he can get. Following on his award-winning, Scholastic- and Disney-friendly Bone fantasy series, it's a bit of a dimension jump for Smith…